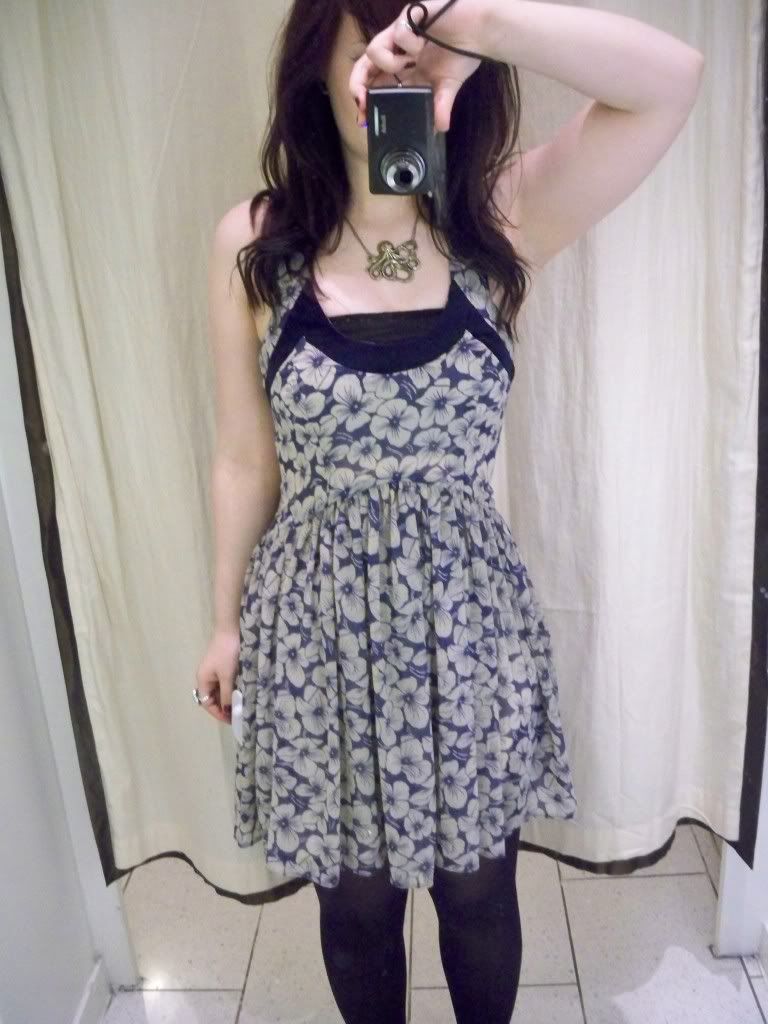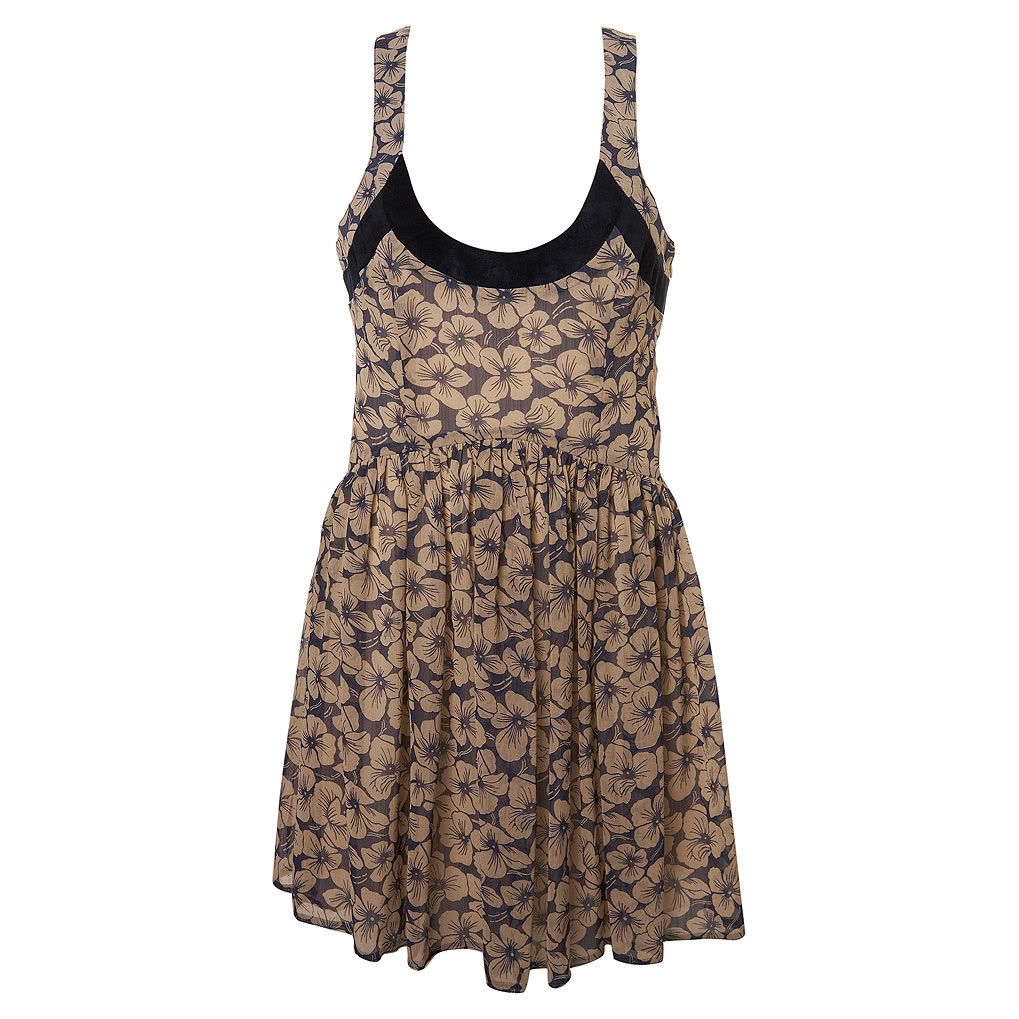 I came across this Kate Moss for Topshop dress last Tuesday in Manchester. The photos do not do it justice. Honestly. I picked it up and ran to the changing rooms while my friend told me how "me" it was. I just adore it, the muted blues, the pansies that aren't overly twee and the fit oh my word the fit. I've never put on a dress before (apart from my sixth year formal dress) and thought how it was actually perfectly made for me! It was unreal. I need this dress it my life, I can't wait until payday in two weeks time.

My last official day in Manchester was lovely, hanging out with friends in Mr Scruff's Cup Cafe. I highly recommend the Heidi Pie (sweet potato, goats cheese and spinach) with gravy & mushy peas.

This entry was difficult to write. Fat cat Jess is flailing all over my lap in ecstacy and she's just too cute to ignore for 5 minutes.