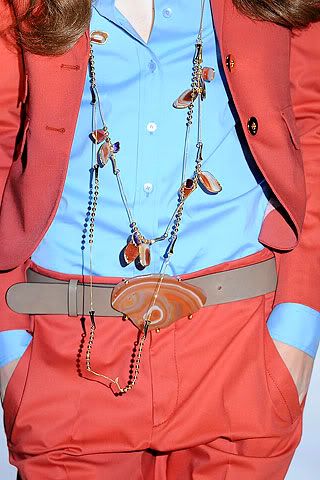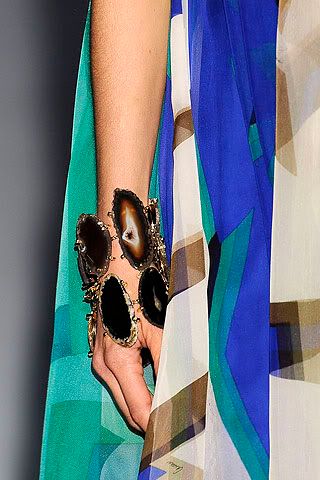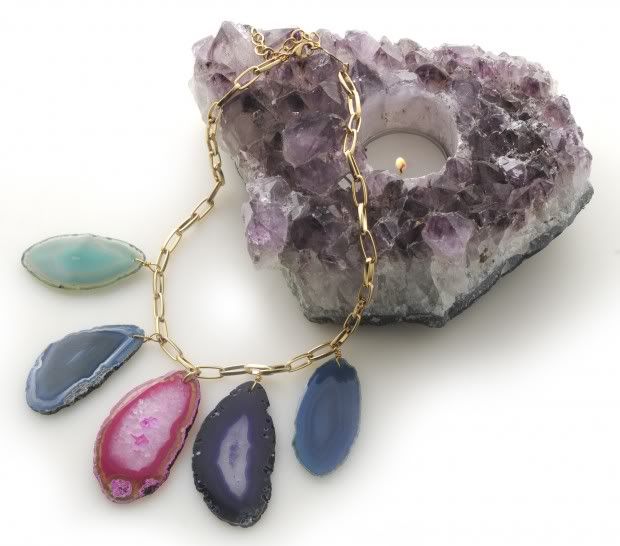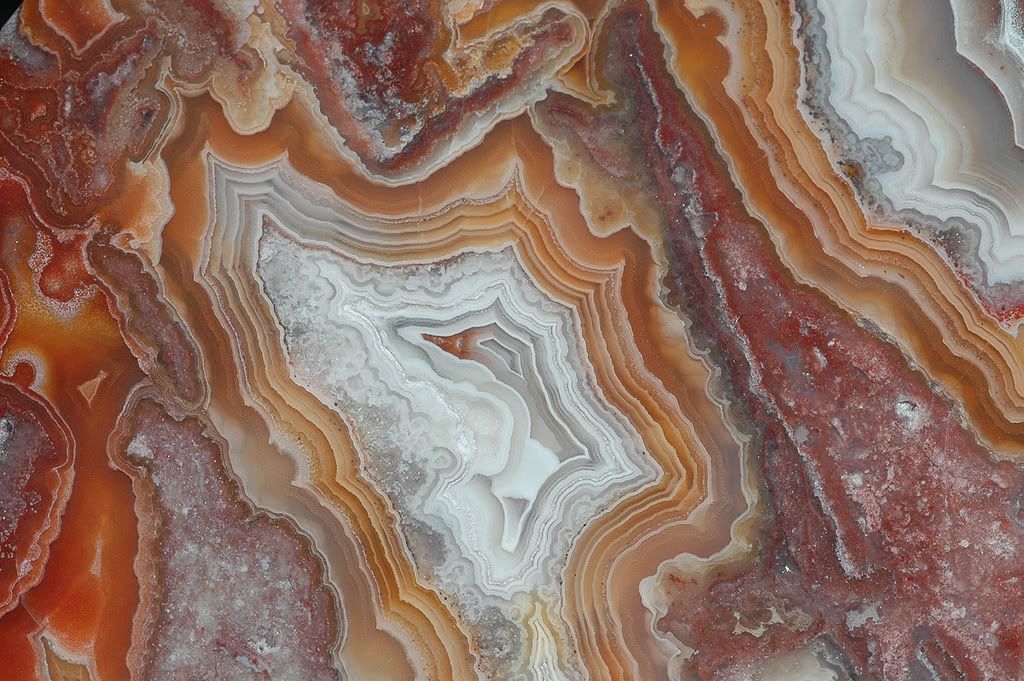 ( gucci s/s 09, A. V. Max, flickr )

Always had a thing for precious and semi-precious stones, cut and uncut. Especially agate, look at the textures! The symbolisms they represent still fascinate me. When we were little, my brother and I used to casually collect them in little plastic cases from the Ulster Museum (they're probably still in our attic). I even based my final A-level art project (that's only one page of prep) two years ago on them (it was something like a choice between minerals or enjoyment I think...).

Ignoring the horribly gaudy chain, I'm loving the idea of the bottom necklace. Easy DIY. Sometimes I seriously wish I'd kept on jewellery & silversmithing instead of textiles...