Recent purchases: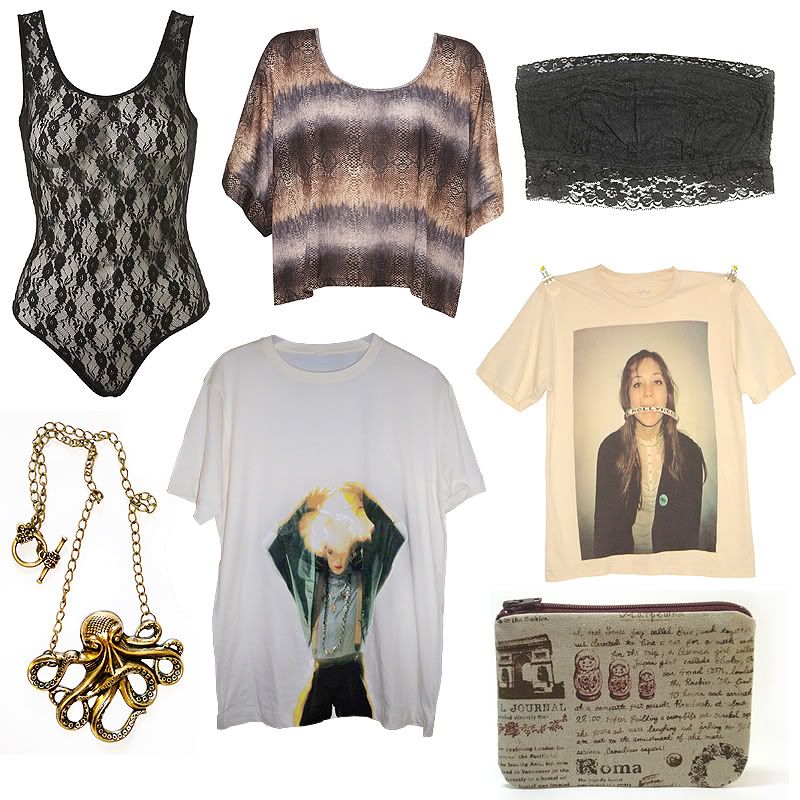 Lace body from & snakeskin print crop top from Topshop, lace bandeau from Urban Outfitters, Octopus necklace from Etsy, Patrick Wolf Vulture tshirt from the gig, Blood is the New Black tshirt from Urban Outfitters, camera pouch from Etsy

The Vulture tee is ridiculously large at the moment so I'll be attacking it with scissors at some stage. I've started eyeing up printed tshirts again after steering so clear of them for years now. I really have to get my paws on a tee like this somehow. It'd be easy enough to do a transfer print. ( credit )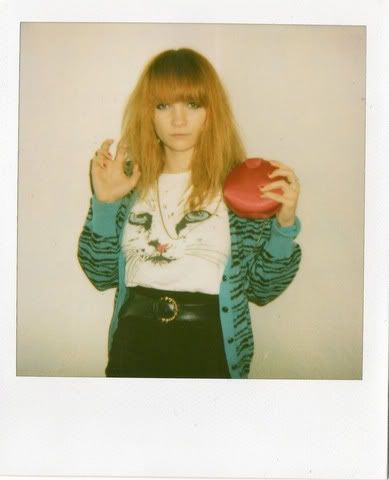 However the most epic tshirt I've come across lately is this "Mermaid Danila Polyakov" by Konstantin Gayday, SS08 ( source ). What I wouldn't give to wear a little something Danila Polyakov inspired.