I've been gorging as mentioned before on Guylian chocolate shells all day. Maybe that's why I'm still looking at runway at 2.30am. I'm not used to eating chocolate.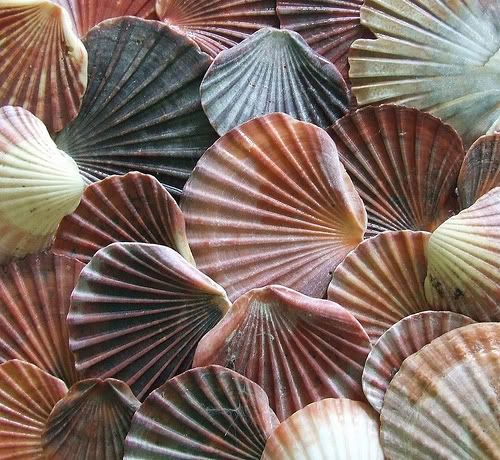 I really have a thing for scallops, whether singly or grouped to mimic scales. They're the most simple kind of seashell. I always think back to the Portaferry Seafood Festival my brother and I would go to with our dad when we were younger, how we bargained with him in return for pretty much clearing out the stock of free oysters (because we had no shame obviously and the organisers apparently couldn't say no to two little children).

I saw the most beautiful cream, sheer, beaded shrug in Topshop the other day (which isn't on the website, boo). Please be in Manchester come loan time!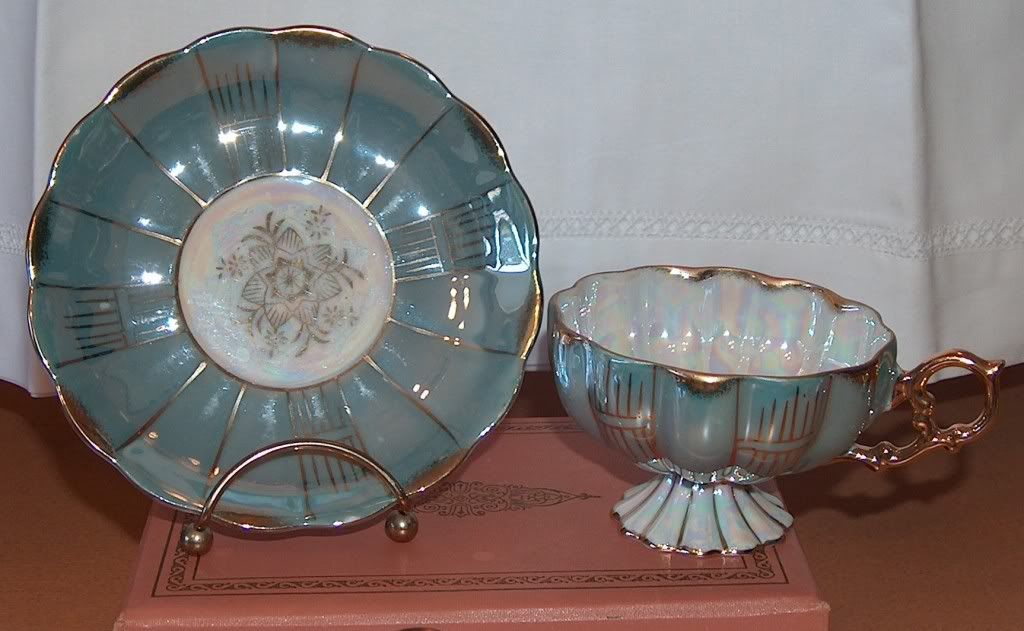 I bought this teacup set on Etsy last summer. So cheap, only $10 all in at the time (which was around £5, boo current exchange rate). It's one of the most beautiful things I own. It sits on my shelf at uni beside my sea urchins.

The Spring 2009 collections were bursting with inspiration taken from scallops. Here is a few of my favourite picks.



Christopher Kane, Spring/Summer 2009. This reminds me of shape making class... creating garments ideas from simple 2D shapes. As a whole, I don't like this collection. I detest animal print. But the sheer scallops above won me over.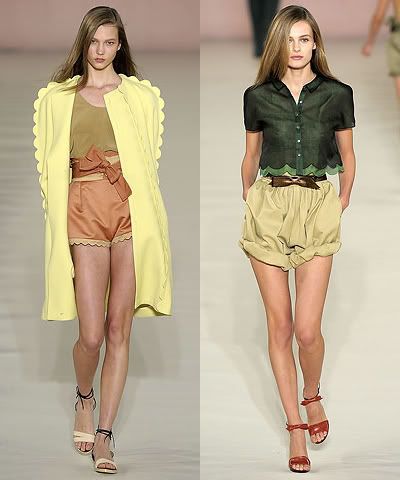 Chloé, Spring/Summer 2009. This colour palette is perfect. Chartreuse, beige, cream, bluebell, green, and apricot. I'm not usually into summer fashion, but this collection is something special. In particular the sheer forest blouse pictured right.




Eley Kishimoto tights, Spring/Summer 2009. Honestly, I didn't really like the garments themselves in this collection. A little too twee for my tastes. But the tights! Scalloping and dip dye? What's not to adore.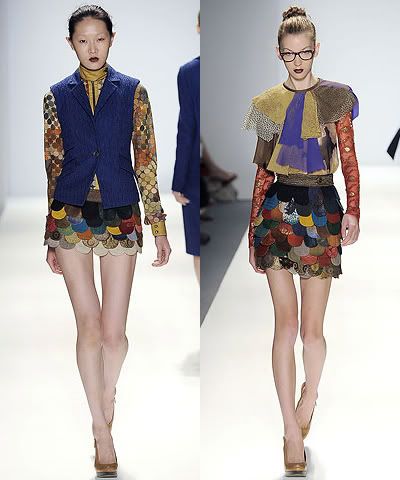 Sabyasachi, Spring/Summer 2009. I'm a bit new to Sabyasachi but good god do I like what I see! I feel a post all of his own coming on in the morning.



Jean Paul Gaultier, Spring/Summer 2008 couture. Just because I do love mermaid fashion.