( Clare Tough, graduate MA 2004 of Central Saint Martins )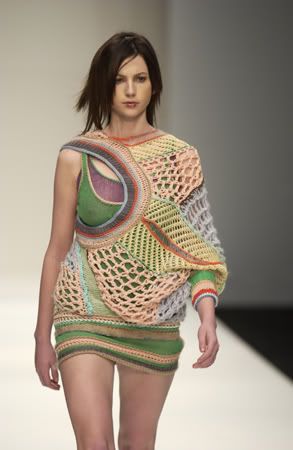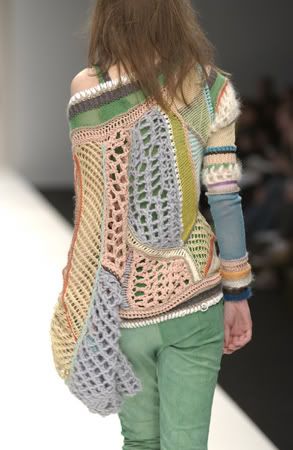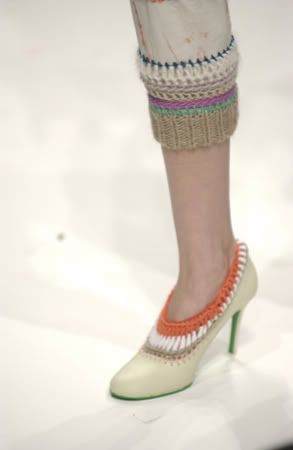 How incredible are those shoes!

I would expect a lot of knit inspiration posts for a while. Being back at uni means more knitting, more research, yum! I'm finding my search for knitted interiors a lot more successful so far as well. My weave tutor is still sceptical about applying knit to interiors, but I'm determined to prove him wrong.

We're being taught how to knit socks on Thursday, bless (as well as a introduction to crochet? YES). Our tutor is wants us to design a pair each to display altogether (washing line? It would be so sweet) but it looks like only my friend and I are equally as enthusiastic about this idea.

I'm off to do a little online yarn shopping!

PS. PJ Harvey & John Parish - Sixteen, Fifteen, Fourteen
I'm ridiculously excited for Yeah Yeah Yeahs tomorrow, but I am wetting myself about seeing these two on Friday.