Inbetween watching The Mighty Boosh (for the first time might I add, and I love it!) whilst on the exercise bike and doing my laundry, I've been scouring Etsy this evening for earrings. I used to have an obsession with buying new ones, my collection is a tad ridiculous, but I'm now either bored of them or else my ears just can't cope with the weight of my favourites. Boo.

I came across Octopus Me and I think I'm a little in lust. My sad little student budget means it's not to be however.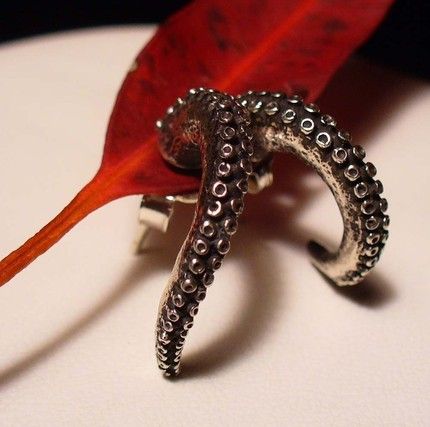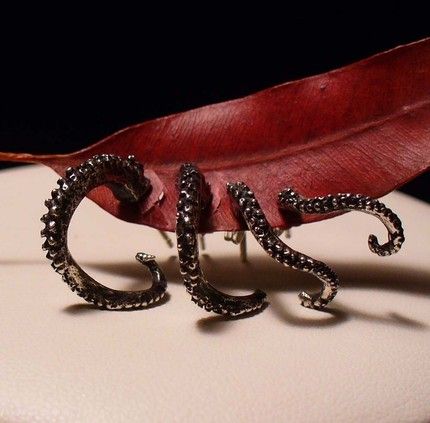 Usually me and little holes and clusters don't mix... I get freaked out by bubbling rice! Kind of funny since octopi are one of my favourite sea creatures.