I came across something pretty downright incredible in my eyes whilst toiling over my programme journal all day and listening to The Kills.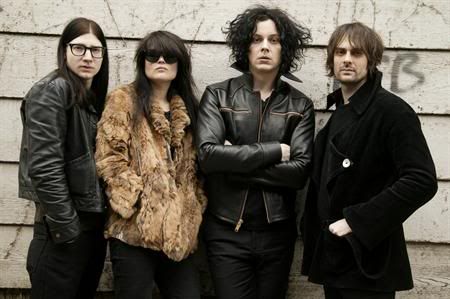 The Dead Weather

These guys are like my ultimate superband. It's comprised of vocalist Alison Mosshart (The Kills), guitarist Dean Fertita (Queens of the Stone Age), bassist Jack Lawrence (The Raconteurs and The Greenhornes) and drummer/vocalist Jack White (The White Stripes and The Raconteurs). I've been telling everyone and anyone who may or may not care this evening. Their first album Horehound is due for release sometime this year.



And just for extra measure...


A little of Alison Mosshart & Jamie Hince's on tour photography.