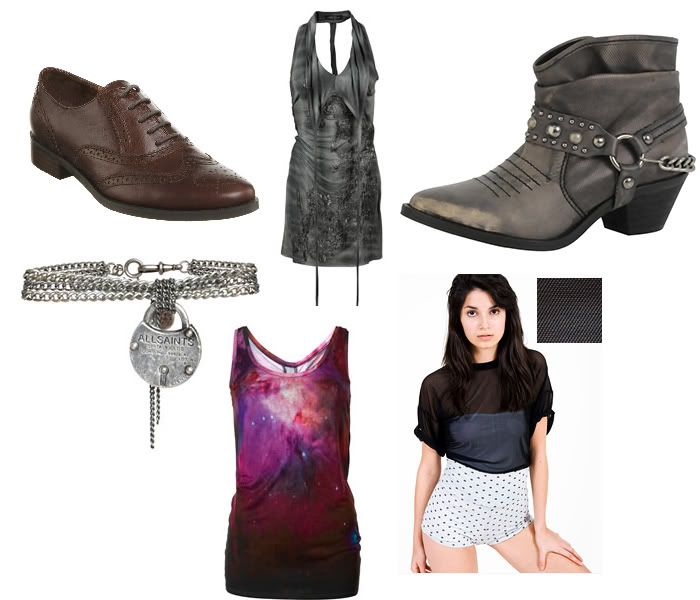 Brogues, Office (because my current ones are a bit scruffy).
Dress, All Saints.
Boots, River Island (about £100 cheaper than the All Saints military I've been lusting over, week and a half to mull these over but I can't see myself deciding against them).
Padlock bracelet, All Saints (though I'm waiting to hear back via email about the nickel content of this since the store staff didn't seem too sure... more on that topic later).
Orion vest as per the below post, All Saints.
Mesh tshirt, American Apparel.

What I really want more than anything though is this Alexander Wang bag, boo.